Jim Messina has just re-released on CD 2 of his past albums newly available on CD Baby: "Oasis" (1979) and "Watching The River Run Revisited" (1996 and 2008) on Jasperilla Music Corporation/Jim Messina.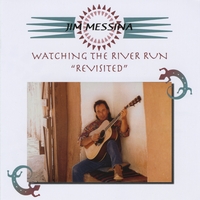 About the LP "Watching The River Run (Revisited)", Jim Messina says:

"Watching The River Run "Revisited" is a collection of my favorite songs that I still enjoy performing. Songs that I have either written, produced or engineered. Originally the reason for making this album was because inevitably, whenever a promoter and/or a radio station needed to create an ad for a Jim Messina Concert, they would choose the original recordings from The Buffalo Springfield, Poco and Kenny Loggins and Jim Messina. The problem with this for me was the original recordings of "Peace of Mind" "Watching the River Run" "Kind Woman" and "Child's Claim To Fame" all contain Kenny Loggins or Richie Furay as the featured vocalist. Whenever I herd the over the radio, I felt, they misrepresented what my audience would hear when they came to see me in concert.
(...)
But what I didn't expect and much to my surprise was that my fans would respond with such appreciation and thereby making it much more special to me now than my original reason and purpose for creating it. That is why Watching The River Run is now being "Revisited.""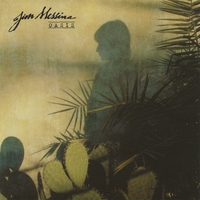 About the LP "Oasis", Jim Messina says:

""Oasis" was a wonderful part of my life's musical journey. Touring and performing with the same musicians who helped to create the album, was especially pleasing. It is one of my favorite musical experiences thus far as a performing and recording artist. When the dust finally settled, the alum didn't sell millions but "Oasis" had done well and served a very important passage in my life. It was well received by critics, writers and the audiences I performed the album in front of, my fans. The very people the album was intended for in the first place."
The album "Oasis" dates from the period immediately after the end of the Kenny Loggins partnership in 1978.