Kenny Rankin
appeared on The Tonight Show more than twenty times. Host Johnny Carson was so impressed by him that he wrote the liner notes to Rankin's 1967 debut album Mind Dusters, which featured the single "Peaceful."
Helen Reddy
would reach #2 Adult Contemporary and #12 Pop in 1973 with a cover of it, released as her follow-up single to "I Am Woman".
Georgie Fame
also had a hit with this song in 1969, his only songwriting credit to hit the British charts reaching number sixteen and spending 9 weeks on the chart. 
Kenny Rankin
 was raised in New York and was introduced to music by his mother who sang at home and for friends. Early in his career he worked as a singer-songwriter, and developed a considerable following during the 70s with a steady flow of albums, three of which broke into the Top 100 of the Billboard Album Chart. His liking for jazz was evident from an early age but the times were such that in order to survive his career had to take a more pop-oriented course.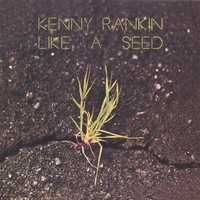 By the 90s, however, he was able to angle his repertoire to accommodate his own musical preferences and to please a new audience while still keeping faith with the faithful. Rankin's warm singing style and his soft, nylon-stringed guitar sound might suggest an artist more attuned to the supper-club circuit than the jazz arena, but his work contains many touches that appeal to the jazz audience. His accompanists might include
Alan Broadbent
,
Mike Wofford
and
Bill Watrous
, and on such occasions the mood slips easily into a jazz groove. 
His compositions have been performed by artists such as
Mel Tormé
and
Carmen McRae
, while
Stan Getz
said of him that he was "a horn with a heartbeat".
Stephen Bishop
had a major hit in 1977 with his song "On and On", which was a #11 hit in the U.S.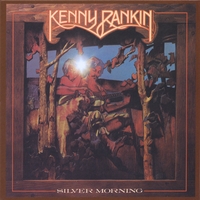 Rankin was deeply interested in Brazilian music and his Here In My Heart, on which he used jazz guests including
Michael Brecker
and
Ernie Watts
, was recorded mostly in Rio De Janeiro. More contemporary songs were given an airing following his move to Verve Records, including the
Beatles
' "I've Just Seen A Face" and
Leon Russell
's magnificent "A Song For You". Rankin's own unique gift for reworking classic songs such as The Beatles' "Blackbird," which he recorded for his Silver Morning album, so impressed
Paul McCartney
that he asked Rankin to perform his interpretation of the song when McCartney and John Lennon were inducted into the Songwriters Hall of Fame. 
Rankin died in Los Angeles from lung cancer on June 7, 2009. He was 69 years old.